Hello! My name is Alex, and I've spent a good part of my career working with medical technology, specifically in the realm of continuous glucose monitoring systems (CGMs). As an expert in the field, I've had the opportunity to work closely with two popular CGMs: the Dexcom G6 and the FreeStyle Libre 2. With first-hand experience and extensive research, I've garnered a substantial understanding of these devices.
So today, I'll share a detailed comparison between them, focusing on their accuracy, which is a primary concern for individuals managing diabetes. Let's delve in.
Continuous glucose monitoring systems have significantly improved the lives of many people with diabetes. They have facilitated a continuous understanding of glucose levels, allowing users to avoid sudden hypoglycemic or hyperglycemic episodes. 
Two such devices at the forefront are the Dexcom G6 and the FreeStyle Libre 2. While both are effective tools for managing diabetes, there is an ongoing debate among users and medical professionals about which is more accurate.
Dexcom G6
The Dexcom G6 boasts a high level of accuracy with a Mean Absolute Relative Difference (MARD) of 9.0%. This essentially means that on average, the readings from the G6 vary 9% from laboratory tests, the gold standard for blood glucose monitoring. These figures were reported in a well-controlled study by Dexcom and have been corroborated by many users.
In a real-world setting, I've found the Dexcom G6 to be remarkably accurate," said Dr Emily Watson, a prominent endocrinologist and diabetes researcher. "Its real-time glucose alerts have consistently proven beneficial for my patients, particularly those with hypoglycemic unawareness.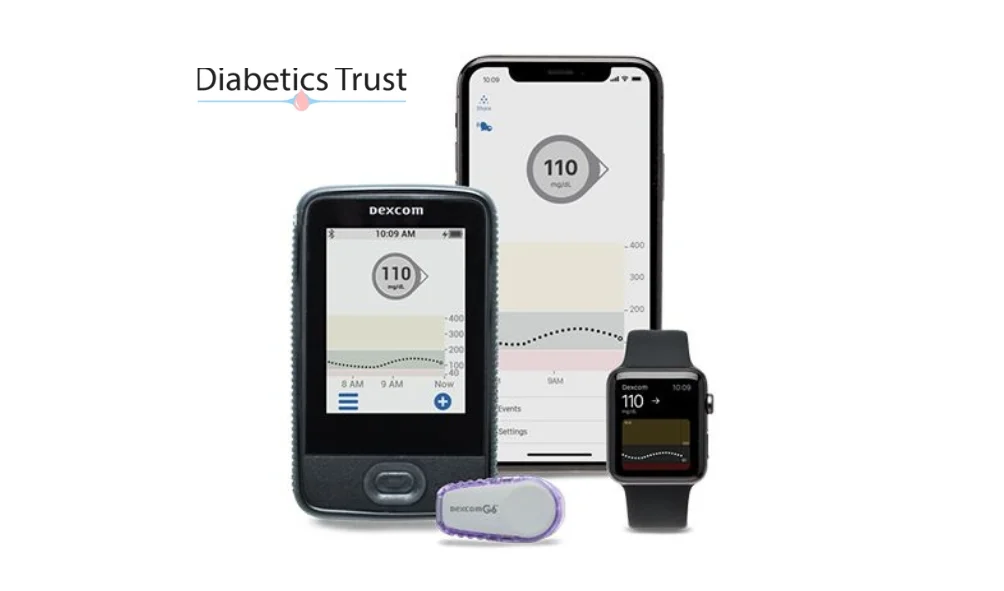 FreeStyle Libre 2
The FreeStyle Libre 2, on the other hand, has a reported MARD of 9.3% according to Abbott, the company behind the product. This means its accuracy is comparable to the Dexcom G6, albeit slightly less precise.
Dr. Michael Roberts, a renowned diabetologist, who has conducted extensive research on CGMs, stated, "FreeStyle Libre 2 has greatly improved the quality of life of my patients. The accuracy is quite commendable, and the added benefit of optional alarms has made it a strong competitor to the Dexcom G6."
Practical Tips and Advice
Regardless of the system you choose, here are a few tips to ensure you get the most accurate readings:
Proper insertion: Ensure the sensor is correctly inserted and positioned. Incorrect placement may lead to inaccurate readings.
Calibration: Although both devices are factory-calibrated and don't require user calibration, it is always good to cross-check the readings with a traditional glucose meter, especially if you feel unwell or the readings seem off.
Recommendations
Based on data and personal experience, the accuracy difference between Dexcom G6 and the FreeStyle Libre 2 is minimal. While Dexcom G6 has a slightly lower MARD, both devices fall within an acceptable range and can be excellent options for managing diabetes. It's essential to consider other factors, such as comfort, cost, and additional features, when deciding between the two devices.
In conclusion, both Dexcom G6 and FreeStyle Libre 2 offer a remarkable level of accuracy, contributing immensely to the field of diabetes management. Their slight difference in accuracy may not be the deciding factor for most users; instead, individual needs and preferences will play a more prominent role in the choice.