Diabetes is a chronic condition affecting millions of people worldwide, and managing it can significantly burden individuals and families. That's where DiabeticsTrust comes in – we're a company that buys diabetes test strips from individuals who are selling diabetes test strips and provides them to people in need at affordable prices.
Our mission is to make diabetes supplies more accessible and help those with diabetes manage their condition effectively.
Why is Selling Of Diabetes Test Strips A Good Option?
Selling diabetes test strips is a great option for individuals who have excess supplies and want to make extra money while helping others. It's a win-win situation because selling to companies like Diabetics Trust ensures that the test strips are put to good use and don't go to waste.
By selling diabetes test strips to Diabetics Trust, individuals can not only cover some of the costs associated with managing diabetes but also help others in need by providing affordable diabetes supplies.
How Diabetics Trust Works
Selling diabetic test strips to Diabetics Trust is an easy and straightforward process. All you have to do is:
Fill out the checkout form on our website, and we'll provide you with a quote for your test strips.
Once you accept the quote, you can ship your test strips to us using our free shipping label.
We'll inspect the test strips and send payment via check or Cash App within three days of receiving them.
At Diabetics Trust, we believe in transparency and fairness. That's why we provide fair prices for diabetic test strips and fast payment to our sellers. We're committed to ensuring that our customers have access to affordable diabetes supplies, and buying from individuals like you who are selling diabetes test strips for cash is a crucial part of that mission.
Requirements and Pre Requisites
At Diabetics Trust, we take pride in ensuring that the diabetes supplies we purchase are of the highest quality possible.
That's why we have certain requirements for the condition of the supplies we purchase. We generally cannot accept products that have been opened or have any stains or marks on the box. Additionally, we cannot accept boxes that are crushed or ripped, have damage to the seal of the box, or have an expiration date within seven months unless otherwise stated.
However, we understand that some items may have minor imperfections, and we can accept certain items at a 50% discount as long as they are still sealed. Boxes with small rips or non-blood stains with a total area smaller than a dime, slightly dented, creased, or with expiration dates of 7-9 months are also accepted.
We are committed to providing our customers with the highest quality diabetes supplies, and we appreciate your understanding and cooperation in ensuring that the supplies we purchase meet our standards.
Mission to Provide Affordable Diabetes Supplies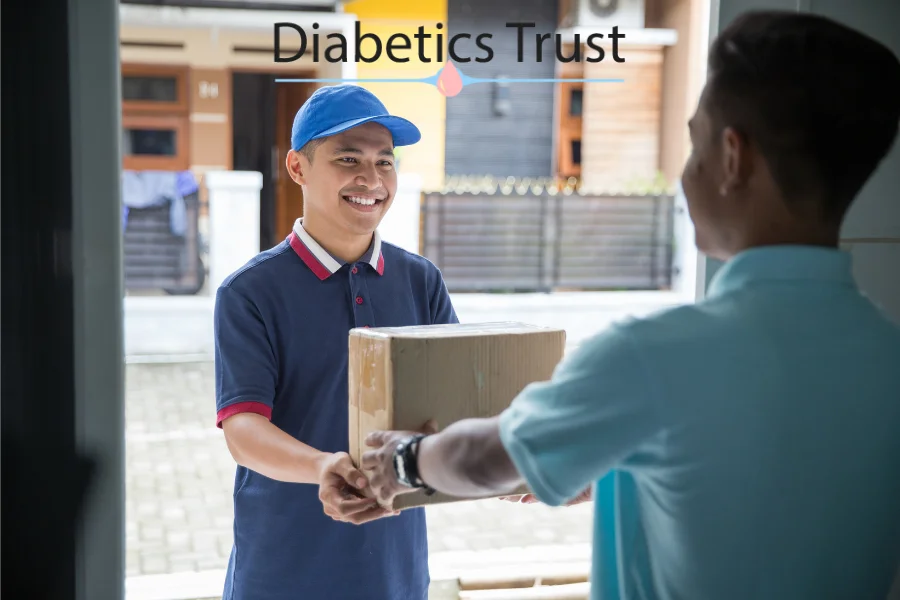 Managing diabetes can be a costly and challenging endeavor. According to research, people with diabetes have medical expenses that are 2.3 times higher than those without diabetes. Additionally, diabetes is the seventh leading cause of death in the United States, underscoring the importance of proper diabetes management.
Diabetics Trust was founded with a mission to provide affordable diabetes supplies to people living with diabetes. The founders of Diabetics Trust recognized that many people with diabetes struggle to afford the high cost of diabetes supplies, and they wanted to do something to help.
By purchasing unused supplies from people who are selling diabetes test strips for cash since they no longer need them, Diabetics Trust is able to provide these supplies to people who need them at a lower cost. This helps to make diabetes supplies more accessible to people who might otherwise struggle to afford them.
Diabetics Trust also partners with healthcare providers, community organizations, and other nonprofits to distribute diabetes supplies to people in need. This helps to ensure that diabetes supplies are available to people who need them, regardless of their ability to pay.
We encourage you to sell your extra diabetes supplies because affordable diabetes supplies, such as diabetic test strips, are essential in helping people manage their condition and maintain their health. By providing affordable diabetes supplies, we hope to ease the financial burden on individuals and families with diabetes and help them lead healthier, more fulfilling lives.
The Benefits of Selling Diabetic Test Strips to Diabetics Trust
Selling diabetic test strips to Diabetics Trust has multiple benefits. Such as:
It helps cover the costs of managing diabetes.
It ensures that test strips are not wasted and are put to good use.
It helps fulfill Diabetics Trust's mission of providing affordable diabetes supplies to those who need them.
Selling test strips to DiabeticsTrust is a hassle-free and convenient process.
We provide free shipping labels, fast payment, and fair prices for test strips.
By selling extra test strips, people can make a positive impact on others while also benefiting themselves.
Wrapping Up
Selling your extra diabetes test strips to Diabetics Trust is a great way to earn cash for supplies that would otherwise go to waste. By choosing Diabetics Trust, you'll not only get a fair price, but you'll also be making a difference in the diabetes community.
We encourage you to consider selling diabetes test strips that are unused to us and experience the benefits for yourself.
If you want to sell your extra diabetes supplies, visit Diabetics Trust and request a quote today.